Design/Selection Services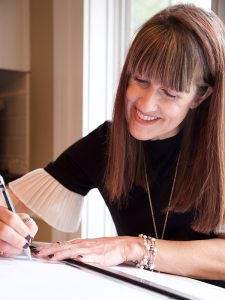 Using a step-by-step design process, Kristen will guide you in finding the perfect solutions for your new home.
This is how the process typically unfolds:
Preliminary Exterior Selections
Most neighborhoods require exterior materials and colors need to be submitted to the neighborhood Architectural Review Board by your builder.  K. Ellis Interiors will provide you with assistance in these decisions, gather samples and create the final sample board for submittal, working with your builder to finalize any needed decisions.  These selections will be modified as needed for approval.
Client Notebook
A client notebook will be provided to you with a customized master specifications sheet, pricing guide, decision schedule and contact information for K. Ellis Interiors and your builder.
Floor Plan Revisions
If you have small floor plan changes that need to be communicated to your builder, K. Ellis Interiors will provide drafted floor plan suggestions and changes as needed for framing.
Exterior selections
Once your exterior has been approved, K. Ellis Interiors will post to Co-Construct or other communication program provided by your builder including a virtual sample board for your reference of all exterior selections.
Interior/Exterior selections
K. Ellis Interiors will schedule and coordinate appointments for all interior and any remaining exterior selections. Several days of shopping with you will be involved in order to coordinate selections such as tile, countertops, cabinets, lighting, flooring, interior paint, plumbing fixtures, cabinet hardware, doors, and door hardware to stay within your budget.  All above selections will be posted on Co-Construct or other communication program provided by your builder.
Visual Sample Boards
K. Ellis Interiors will provide virtual sample boards for the following areas:
General Exterior
General Interior
Kitchen
Baths
Special Design Areas
Each board will show a sampling of most of the selections per room.  These boards will be sent to you and posted on your builder's form of communication so you can better visualize your new home room by room.
Elevations
K. Ellis Interiors will provide elevations as needed for tile, cabinets, and special built-ins so that you can approve the design before it is implemented. These technical drawings will also be provided to your builder and installer for their reference.
Construction walk-thru
As your advocate for the critical decision-making meetings and installation phases throughout the building process, K. Ellis Interiors will be with you for any important decisions which will be documented by initials from you, your builder and K. Ellis Interiors.
Final walk
K. Ellis Interiors will walk your home at completion with you and your builder, making a punch list for any remaining items to be completed. I will follow up on these items to ensure completion.
Photography
If we are granted permission by you, we will photograph as allowed for our files and website. We will share all photos with you.